Boxford Links
---
Luxury Properties
Single Family
---
---
---
---
Communities
Boxford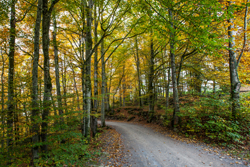 Boxford Massachusetts is a rural suburban, heavily forested town in Essex County with quaint roads. It is crisscrossed by streams, brooks, numerous lakes, ponds, streams, wildlife, flora with many scenic hiking trails. Boxford is a rural, geographically large town with almost no commercial development. The town was incorporated in 1685 and at the time was home to approximately 40 families. Today the estimated population is 8,600.
Located just 24 miles north of Boston it is considered to be one of the better places to live in the North Shore Cape Ann area. It is bordered by Haverhill and Groveland to the north, Georgetown to the east, Ipswich and Middleton to the south, and North Andover to the west and only 7.5 miles from the Atlantic coast.
Commercial landmarks in and around town include Benson's Ice Cream, Paisley's Farm Stand, Ingaldsby Farm and the famous Witch Hollow Farm built in 1727 by Captain John Tyler. Mr. Tylerís sister-in-law was Rebecca Eames who was tried in the famous 1693 Salem Witch Trials. The house gets its name from a hollow that was on the Tyler property in the 1690s where Rebecca Eames claimed, in her trial, that she was bewitched by the Devil. It is a nationally recognized "Haunted House".
Boxford has one high school, Masconomet Regional High School, named after Chief Masconomet of the Agawam tribe at the time of English colonization. Students may also elect to attend North Shore Technical High School in Middleton or Essex Agricultural and Technical High School in Danvers. Nearby private schools include The Governor's Academy in Rowley, St. John's Preparatory School (boys only) in Danvers, Phillips Academy in Andover; and Brooks School in North Andover. Masconomet Regional Middle School is also located in Boxford, and is attached to the high school. There are also three elementary schools in Boxford.
If you are thinking of buying or selling property in Boxford, contact our office and we will connect you with an agent who is very knowledgeable of the area. The agents at RE/MAX Advantage are long term locals and love to share their knowledge and love for the community. They are highly trained and have the most sophisticated tools behind them to help you find your dream home or sell for the highest price. We have provided some community links and quick property searches on the right side of this page so you can begin to explore Boxford on your own.