Middleton Links
---
Luxury Properties
Single Family
---
---
---
Communities
Middleton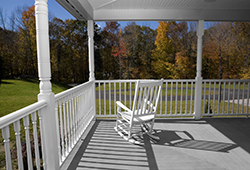 Middleton Massachusetts is a small town nineteen miles to the north of Boston in Essex County. Middleton is bordered by North Reading, North Andover, Boxford, Topsfield, Danvers and Peabody. Middleton is part of a tri-town with Topsfield and Boxford.
Middleton, once a farming community of hundreds of acres also played a vital role in the ironworks industry, developed by Thomas Flint of Salem, John How of Boxford and Thomas Cave of Topsfield and carried on for about seventy years.
Today Middleton still finds farm lands and homesteads on many acres yet it is noted as one of the fastest growing towns in the Commonwealth of Massachusetts. Early eighteenth century Middleton was a vacation town for many and has become a rural community with some industry.
One of the oldest living trees in Massachusetts at four hundred years still stands in Middleton as well as the oldest "still standing" house. The Wilkins house, built in 1963 once served as a tavern along the main road from Lawrence to Salem and was patronized by the vacationers from those towns along the way.
Middleton offers many attractions such as state parks, state forests, and a wildlife sanctuary. There is an indoor water park, a golf course and a variety of recreation and fields. You will also find Richardson's Ice Cream, a family owned and family run dairy for more than three hundred years. The Ipswich River runs through town and offers resting places and picnic tables in some locations. This breathtaking view of the river adds to the peace and tranquility, a place to sit and relax or to follow a nature trail.
The Middleton school system consists of The Fuller Meadow Elementary school offering grades 1 & 2 and Howe Manning Elementary School offering grades 3 through 6. The middle school and high school are part of the tri-town regional school system named Masconomet Regional offering grades 7 & 8 and high school.
Are you contemplating buying or selling property in Middleton? If so, contact our office and we will connect you with one of our agents, who are very knowledgeable of the area. Here at RE/MAX Advantage, our agents are long term locals and love to share their knowledge and love for the community. Our realtors are highly trained and have the most sophisticated tools behind them to help you find your dream home or sell your property for the highest price. The community links and quick property searches to the side of this page will help you begin to explore Middleton on your own.