Wenham Links
---
Luxury Properties
Single Family
---
---
Communities
Wenham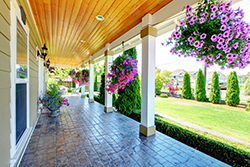 Wenham Massachusetts is a small town located twenty two miles north of Boston and is just inland to the north of Massachusetts Bay. The town is bordered by Beverly, Danvers, Topsfield, Manchester and Hamilton, its sister town.
The early years for Wenham were primarily agricultural but the real industry was the harvesting of ice. Wenham Lake ice was known around the world. This unique industry came to an end with a fire destroying the ice house in the early 1970's. Small areas of industry were shoe shops in town that processed piece work for the shoe factories in Danvers and Lynn.
The Wenham of today still has very little industry and business in town and is mostly residential. Wenham is considered a bedroom community for the neighboring towns and has retained much of its historic character.
Wenham offers acres of parks, playgrounds and recreational land. The wide open views, farms, lakes and winding roads lined with trees provide peaceful and tranquil scenery. A stroll through Wenham is timeless and picturesque with the stone walls along the roads, the historic old homes and beautiful landscapes and gardens. Stop in the Wenham Tea House for afternoon tea or a fresh bakery item before you visit the Wenham Museum for an exhibit or tour the Claflin-Richards House.
Wenham school system is shared with Hamilton, its sister town, known as the Hamilton-Wenham Regional School District with most of its schools in Hamilton. There is one elementary school in Wenham. Gordon College can also be found in Wenham a private four-year Christian college.
If you are thinking of buying or selling property in Wenham, contact our office and we will connect you with an agent who is very knowledgeable of the area. The agents at RE/MAX Advantage are long term locals and love to share their knowledge and love for the community. They are highly trained and have the most sophisticated tools behind them to help you find your dream home or sell for the highest price. We have provided some community links and quick property searches on the right side of this page so you can begin to explore Wenham on your own.